Most of the nonfiction I read falls into the memoir category, with an emphasis on travel. But one of my favorites is Anne Fadiman's
Ex Libris: Confessions of a Common Reader
, a book for book lovers. If you haven't read it, buy it now. It's short and you'll read it so quickly you'll wish it were longer. I've read it a couple times and love all of the essays, but one of my favorites is called "My Odd Shelf".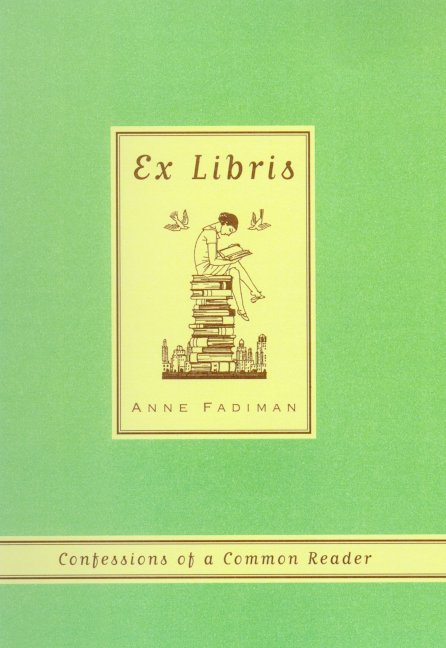 It's about Fadiman's obsession with polar exploration and the collection of books she has built centering on it. You can read a little of it in this review, but the concept is a simple one: many of us voracious readers have a niche topic which fascinates us, one that the general population wouldn't understand. I have a few of them – favorite authors that I've read almost everything by, girls' mysteries stories with a focus on Nancy Drew and books about Nancy Drew, and fairy tales. But I'm starting to build a small collection which could be called "Books about NYC that I haven't finished reading yet." Not quite like Fadiman's collection. Oh well.
The only book in this collection that I did finish is called My First New York: Early Adventures in the Big City, and I gave it away. It's a collection of essays from New York Magazine by notables from all fields about what New York was like when they first arrived, whenever it was. I saw it on the ubiquitous New York tables at bookstores and museums and finally gave in and bought it. It was, like Ex Libris, a quick read, but a good one.
Another "saw it everywhere" purchase was New York Diaries: 1609 to 2009, edited by Teresa Carpenter, which offers snapshots of the history of this city in diary entries from New York residents throughout the city's existence. I've dipped into it, but have yet to read more than 40 or so pages. What I've read, though, was fascinating!
When I graduated college I was given The Neighborhoods of Brooklyn as a gift. It traces the history of each section of the borough I've lived in since moving to New York, and while I've read up on some of the neighborhoods I've lived in, I have yet to read all of it.
Not strictly about New York, but my friend gave me a copy of To Marry an English Lord, the book that inspired "Downton Abbey", and while I've only read about three-quarters of it, I was struck by how many of the American heiresses in it were from New York society, and by the portrait of that society it painted.
What's on your odd shelf? What books do you buy faster than you can read them? And what books about New York should I add to my read-eventually pile?